WELCOME TO OUR WORLD OF CUSTOMER SERVICE
Hours of Operation: 7:00am – 10:00pm (Mon-Thurs), 7:00am-8:00pm on Fridays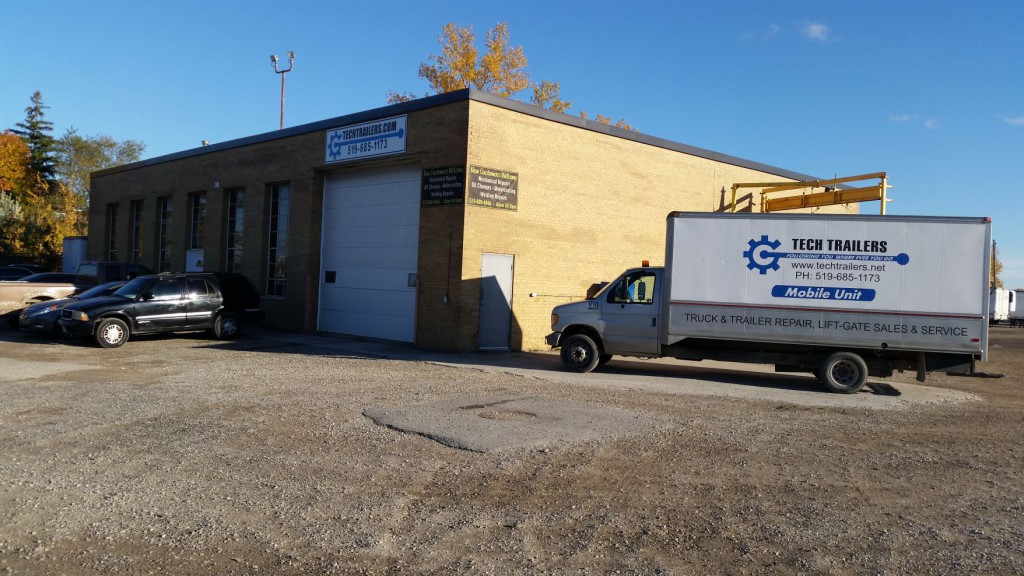 About Us
Welcome to Tech Trailers, we are a full service truck, tractor-trailer, liftgate, and specialized equipment repair, installation, and maintenance facility. Tech Trailers offers customers on-site maintenance, inspections and repairs, as well as minor or in-depth repairs at our London facility. As an Accredited Vehicle Inspection facility, our mechanics are second to none ensuring all steps are taken to comply with the standards set forth by Transport Canada.
We are in business to assist you in getting your equipment running in a timely fashion with a keen eye for quality workmanship and cost conscious services. We look forward to servicing your needs and building a long lasting relationship with your company.
Tech Trailers Mission Statement
Tech Trailers is a dedicated service provider to the heavy transportation industry. Our goal is to provide customer satisfaction at a fair price allowing our company to foster continuous employee training with a satisfactory return on investment to the owners to finance continued growth to create a healthy work environment.